Dear everyone,
My name is Angel and I am a grown up. But I take care of kids a lot. I am going to college to become a teacher, and I also have a job taking care of kids who have special needs.
I have another website called Angel's Place, which has a lot of stuff about how grownups can help keep kids safe int he world. But that site is a little boring for kids, so I decided to make a site JUST for kids! This site is special because everything here is meant to help kids have fun and be safe, whether they are on the internet, or out in the real world. You can click anywhere you want to on this whole site. It's all for you!
I hope you like it and come back to visit many more times!
With love,
From Angel
CLICK ON "OREO" TO PLAY WITH HIM!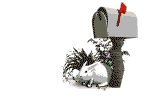 Good work! You're so close to the end! Now all you gotta do is go to Angel's Holiday Page and follow the directions there!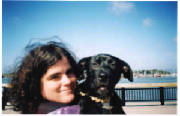 Enter secondary content here